Shantel Hanniford
Staff
Departments:
Academic Support 
History 
Skills 
Student Support 
Upper Campus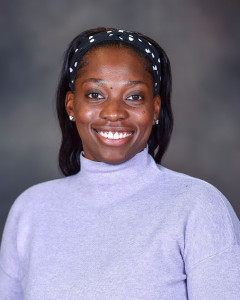 Shantel Hanniford was born in Kingston, Jamaica and migrated to the United States in 2000 at a tender age of seven years old. She grew up on the small island of Nantucket in Massachusetts with her father, stepmom, and her siblings. Shantel was an active member of the community where she played three sports, member of the National Honors Society, and leader in her church. Growing up on an island taught her the importance of community and what it means to look out for others.
Shantel received her Bachelors of Science in Psychology and Education on from Trinity College in Hartford, CT. Since graduating she has maintained roots in Hartford teaching at two different schools over the span of four years. Right out of college she joined an all-girls private school, Grace Academy, where she taught History for three years. In her second year at Grace Academy, she was offered the Athletic Director position, which she held for two years. After teaching, coaching, and being an Athletic Director at Grace Academy for three years, Shantel moved to her second school in Hartford at Achievement First Summit.
Shantel is a dedicated member of her church Pentecostal Tabernacle Apostolic (PTA) in Hartford. She enjoys playing and watching basketball. She loves spending time with her family and reading. Shantel is super excited to begin her fifth year at Indian Mountain and continue in her role as the Director of Diversity, Equity, and Inclusion.