Tessa Martin-Huntley
Staff
Departments:
Academic Support 
Athletics 
Mathematics 
Science 
Student Support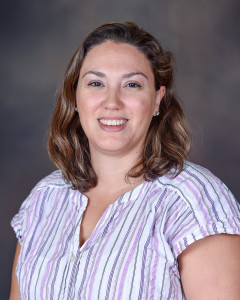 Born and raised in Trinidad and Tobago, Tessa moved to the United States to attend Northeastern University where she graduated in 2012 with her bachelor's degree in Athletic Training. That summer she began her diverse professional career starting off as a squash coach and athletic trainer at SquashBusters, an after school youth development and enrichment organization in Boston working with middle and high school students. After a couple of years, she moved on to become a full-time athletic trainer at UMass Boston where she worked with all the varsity student-athletes spanning a variety of sports, along with working with the athletes she was also a clinical instructor for athletic training students. During this time, she went back to Northeastern University to complete her masters' in Sports Leadership.
Over the last year she moved to New Hampshire where she has been working in an orthopedic clinic alongside physicians and surgeons. Tessa has always had a passion for sports and teaching and is excited to be joining the IMS community as an athletic trainer and science teacher.
When Tessa is not working, she enjoys being outside, playing squash and soccer, going to the beach, traveling, and spending time with her husband Philip and dog, Avon.