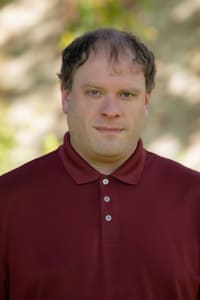 Kevin has always had a talent for troubleshooting problems occurring in everything from computers to cars. During high school he started work as an auto mechanic, specializing in electrical and electronic system repair for dealerships. In 2004 Kevin began work as an assistant hardware store manager. His specialty was power equipment sales and services as well as IT support and guidance for the staff. Kevin's customer service, troubleshooting, and computer skills helped him land a position with one of the largest worldwide telecommunications companies in 2006.
He worked there as a senior field technician, performing service calls and installations. Over the years he further developed his skills, and in 2013 Kevin founded a small technology firm where he remains the owner and president. His company is known for researching and developing solutions for small to medium business IT problems.
In 2014 Kevin joined the Indian Mountain School staff where he provides the school with the same service and support he has excelled at for many years. Kevin has always been known for his exceptional communication skills and going out of his way to help others understand the new and ever-changing technology of today.
When not at work Kevin enjoys spending time ATV riding, day-tripping, playing the drums and volunteering at his local emergency services departments.