Sarah Hyland
Staff
Departments:
Academic Support 
English 
Student Support 
Upper Campus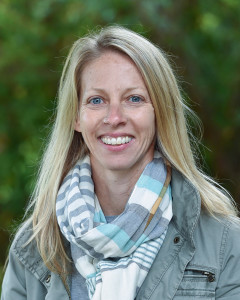 Sarah Hyland grew up in the lower Hudson Valley and graduated from Manhattanville College with a B.A. in Education and Psychology. After an instructor course in outdoor education at the North Carolina Outward Bound School, she led youth wilderness trips in New England, Colorado, and Utah.
Her teaching career began in Indonesia, at the North Jakarta International School, where she taught upper elementary and traveled throughout Southeast Asia, New Zealand, and Australia. When she returned to the States, she taught at High Plain Elementary School in Andover, MA, worked toward a Master's Degree in Literacy at Lesley University, and in her spare me pursued her passion for whitewater and sea kayaking. After finishing her M. Ed., she took a position as a Literacy Specialist at Tapestry Charter High School, an Expeditionary Learning School in Buffalo, NY. Most recently, Sarah was the Literacy and Math Specialist at the Phebe Anna Thorne School, the lab school for Bryn Mawr College, completed her yoga teacher training, and taught yoga in the Philadelphia-area. She
now lives at Berkshire School, where her husband, John, teaches English, with her daughter, Djuna, and her dogs, Marlowe and Daisy.