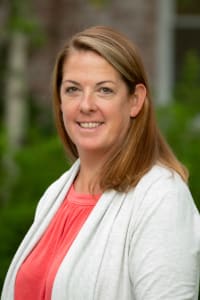 Erin received her B.S. in Nursing from Hartwick College and, upon graduation, began working as a
pediatric nurse at Connecticut Children's Medical Center in Hartford, Connecticut. In addition to
working at the hospital, she began to do home care nursing with Salisbury Visiting Nurses Association for several years. After completing her home care nursing assignment, Erin entered the IMS community in 2006 and joined the team in the upper campus health center.