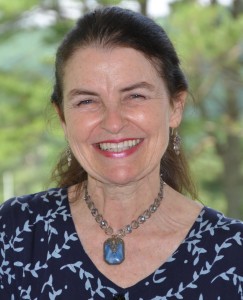 Joanna Seaton holds a Theatre Arts degree from Cornell University. She is a member of Actors Equity and Screen Actors Guild. Called a "silvery soprano" by The New York Times, she has appeared in more than 80 Off-Broadway, regional, and stock theatre productions, and at the Kennedy Center.
She and her husband Donald Sosin have traveled to 24 American cities with the Broadway tour of "Joseph and the Amazing Technicolor Dreamcoat," teaching more than 1000 children to act, sing, and dance in the show. With Donald, she frequently sings and plays percussion for silent films at major film festivals, museums, and theatres across the United States and in Italy. In 2014 they enthralled Russian audiences at the prestigious Lumiere Photographic Gallery in Moscow.
Joanna has taught voice at Indian Mountain for 20 years. In 1997 she created the Mountain Voices group, and a year later began teaching Middle School Chorus. She and Donald are the music directors for the musicals at the school.
In 2015 Joanna directed "The Wizard of Oz" for the Falls Village Children's Theater.