Frank Sorrentino
Staff
Departments:
Academic Support 
Athletics 
Skills 
Student Support 
Upper Campus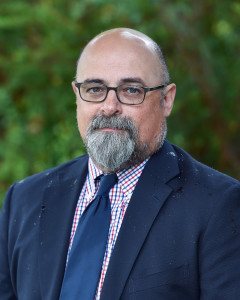 Prior to arriving at Indian Mountain, Frank had worked at The Kildonan School, a private school for students with language-based learning disabilities, in Amenia, New York, since 2001. During that time, he was employed as a subject matter teacher, language training tutor, coach, residential crew
member, and later, as a crew chief. He departed Kildonan in 2007, to accept a position as the Associate Director of Educational Support Services at St. Luke's School in New Canaan, Connecticut, before returning once again to Kildonan in the Fall of 2010. There, he assisted in the coordination of the newly reconstituted Assistive Technology Program. Over the next several years, he worked with different constituencies of the school: students, classroom teachers, and language training tutors, in preparing evaluations, providing individual and group trainings, and the like.
His wife, Michelle, whom he met at Kildonan in 2001, returned with him to both the school and the area in 2010, to start their family — in a community they had always considered their "home away from home." Michelle is a talented ceramic artist, teacher, and tutor, and is currently employed at The Salisbury School. They now live in the town of Salisbury, CT with their two children, Caterina, a student at IMS ('25), and Marco, who attends Salisbury Central School.